What is Online Review Management?
Online review management entails proactively responding to feedback on review sites such as Google, Facebook, and other review sites, sometimes with a review management platform. It is an essential part of today's digital marketing landscape and any successful marketing strategy.
What are the Best Review Sites for Small Businesses?
There are thousands of review sites out there, so it really depends on your business niche. Here are just a few worth mentioning – Angie's List, for service-based businesses, Trip Advisor, for the travel industry, Google My Business for location-based businesses, Facebook, and many more. Simply use your favorite search engine to find more!
ReviewInc provides businesses with simple, yet highly effective ratings and reviews software. We empower happy customers with the opportunity to share their good experiences on review sites. 90% of customers report that their buying decisions are influenced by online reviews, according to Marketing Land.
ReviewInc's services do not end there, rather, we also provide several online review management tools to help monitor Internet reviews of their company and mitigate any poor reviews with numerous positive ones.
Clients of ReviewInc have a number of tools at their disposal for managing their online reviews and reputation. A convenient dashboard display gives you an easy-to-understand visual representation of your company's online reviews, allowing you to quickly sum up public opinion of your services.
ReviewInc's online review management tools also organizes information in a user-friendly way, showing you which reviews are found on which review sites and other relevant information.
These convenient online reputation management tools also make drill-down easier for national and regional chain store managers, allowing them to track performance at each of their stores. As an added service, ReviewInc also provides trend tracking for clients.
To learn more about your business's online reputation, fill out the form on the right to request a FREE Reputation report. You will receive your reputation score, as well as information on your competitors, and more!
Limited time offer. Limit one per customer.
Free Business Reputation Report is a limited time offer. Get your copy today before this offer expires.
Is Online Reputation Management Worth The Money?
YES! A good reputation is worth a lot due to increased trust in your business. According to Eurekalert, customers are willing to spend 9% more on products from a company with a high corporate reputation.
Reputation helps increase brand awareness, generates free marketing content in the form of reviews and social media posts, and lowers the cost per acquisition. With these benefits, more people will feel connected to your business and will become advocates.
Customizable Online Review Management Software
ReviewInc can be customized to provide the option of receiving email alerts of custom reviews posted within a specific star range. This allows you to quickly respond to disgruntled patrons or to take corrective action.
The software also provides the option to leverage positive reviews by posting a live stream of positive reviews as testimonials to your website or fresh content for social media. You can also control who in your organization has access to the data tracked by ReviewInc.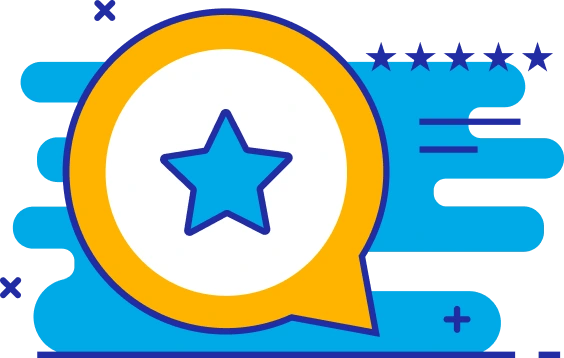 Curate your Online Reputation
Now you can more effectively engage in active online reputation management and help curate your company's reputation while managing your business more effectively.
Get set up with a customized system built for your business.