Negative Review Management Software
Handling Negative Reviews
The Impact of Negative Reviews
One of the most common problems business owners and executives face is dealing with the impact of a negative review. Negative reviews are detrimental to businesses because they deter consumers. However, you can't afford to simply ignore them.
There are several ways to handle negative reviews with varying degrees of cost and effectiveness. For the most part, it is time consuming and costly to remove negative reviews. In fact, the odds are against you that you will even be successful in their removal.
A better solution is to respond the review, which is a good practice.
However, there is an even more effective method of negative reputation management–counter any bad reviews with many more balanced and positive reviews.
With ReviewInc's service, this takes little effort, the success rate is far higher, the cost is far lower, and the investment pays dividends to your business!
Reviewers are Motivated by Negative Emotions
A recent study conducted by Pepperdine University demonstrated that too many reviewers are motivated by negative emotion. That's not surprising. After all, it is human nature to vent. Luckily, most people who do vent, do so only once, according to the same study.
Ask and You Shall Receive
The solution is encouraging and motivating the happy majority of a business's customers, clients or patients to write reviews, which can be challenging. Satisfied and happy customers tend to be passive.
However, when prompted enough times to write a review in a simplified environment, they will! That is where ReviewInc's negative reputation management comes in, ready to make a world of positive difference to your business.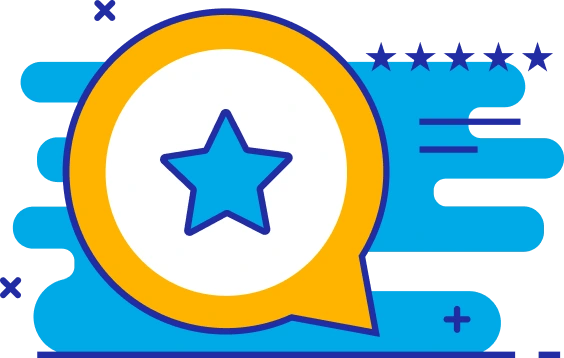 Let ReviewInc Handle it All
ReviewInc's service handles all the prompting, tracking and management of this process so you don't have to. Call us today for a free consultation about your negative reviews and how we can help you counter them with more balanced reviews.
Below are Some Tips on How to Handle Negative Reviews
Remember to give yourself some time to calm down before you respond to a negative review. The last thing you want is to write something you'll regret in the heat of the moment.
Does the Review Have Merit
After you've taken some time to relax, read through their review and see if there is some merit to what they are saying.
Regardless of how you feel, take time to thank them for their feedback. Then offer to try to resolve the issue with them and invite them back to improve their future experience.
If they are still unhappy with you and unwilling to take you up on the opportunity to make things right, let it go. Take it in stride as an opportunity for improvement, then actually work to improve for your future customers.
Get set up with a customized system built for your business.